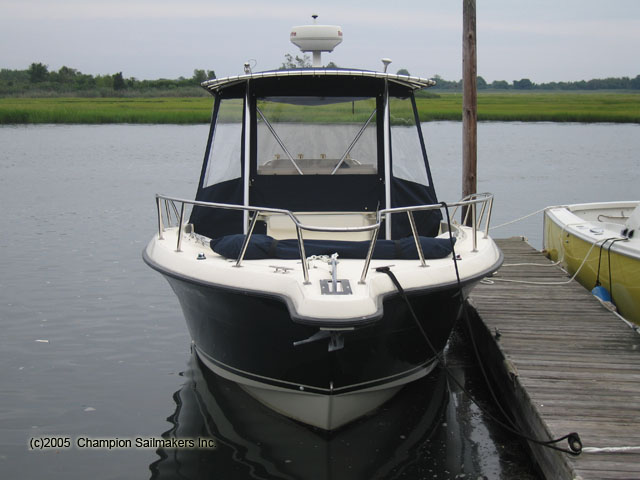 We have a return customer who wanted the same style enclosure as we made for his Wahoo back in 1997. This style we call the broad-box enclosure. We create wind-deflecting front/side door sections that keep the lines of the craft without significantly effecting performance. This broadens the area of the protected part of the boat.
Photos taken after rain storm.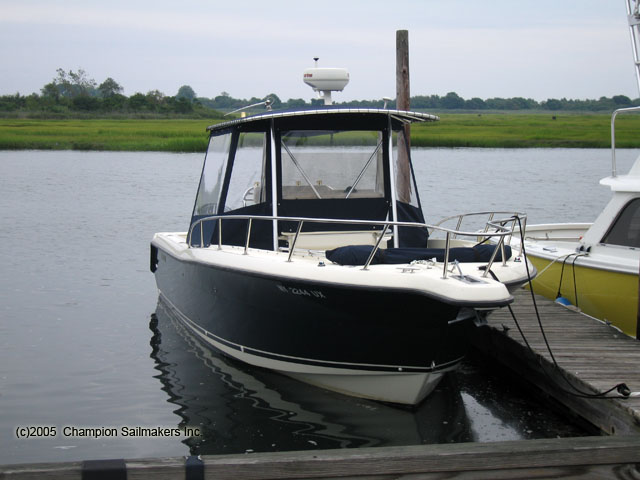 This particular boat was challenging due to the unusually high number of cross-members welded into the T-top that connected to the center console. Angular lines were used in the design to hide the maze of pipes from the T-top.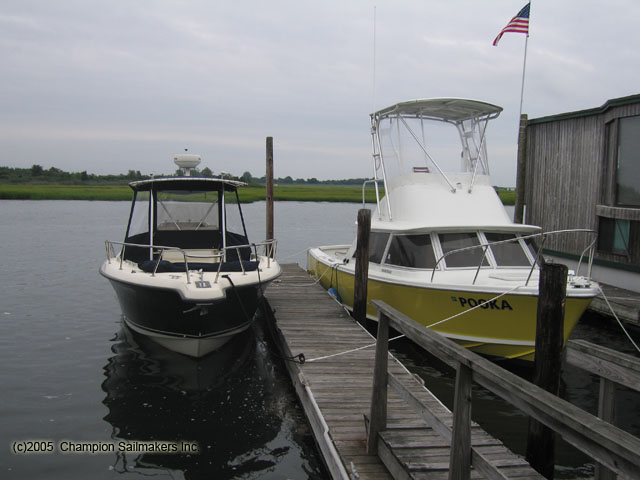 Here we have two different boats with two very different designs. The boat on the left is very angular with a bold design. The boat on the right is very round with a nearly invisible design.
We design our canvas according to the needs and requests of the owners.
All designs are by Scott Southard
To order: Call (516) 378-1818