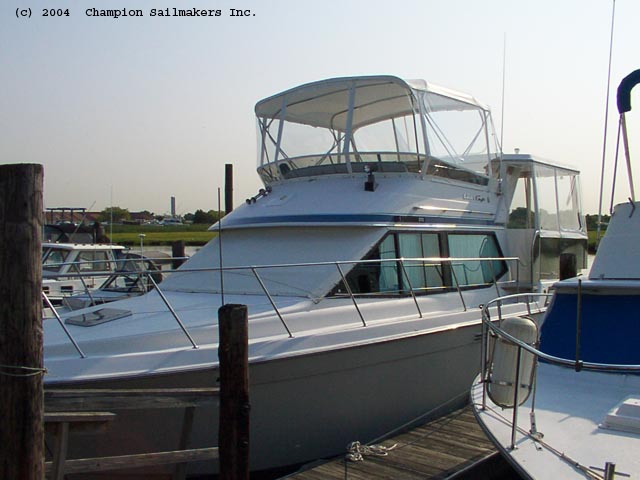 The above 372 Chris Craft came to us with canvas in very bad condition. The fittings were grossly out of alignment causing the frame to rack. As standard procedure, we disassembled the frame and put it through our jig. This 'snapped' the frame back to "as-new" condition.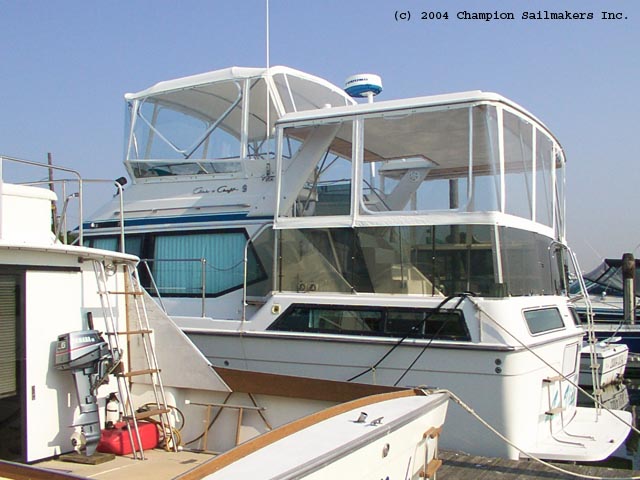 The owner wanted the 'canvas' color to be white. Although it's nice to have white on a fly-bridge, it also limits available choices. Currently the best solution for a white enclosure is Stamiod's (overpriced) double vinyl coated fabric.
Also note that the owner wanted the side zipper openings (on the fly-bridge) to follow the frame. This protects the clear vinyl from burning caused by the hot stainless steel frame. We offer this option by request and only if possible.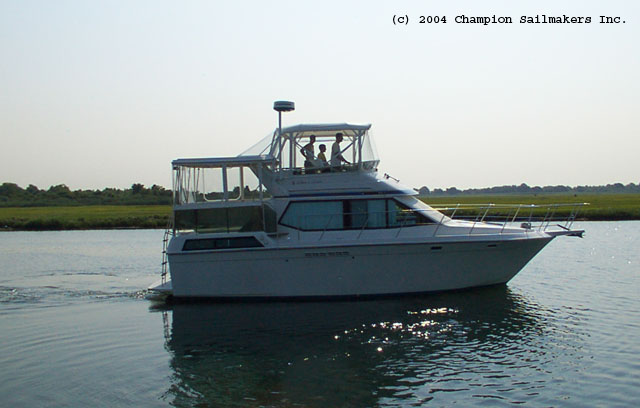 The final product is a well balanced enclosure between the fly-bridge and the aft-deck.