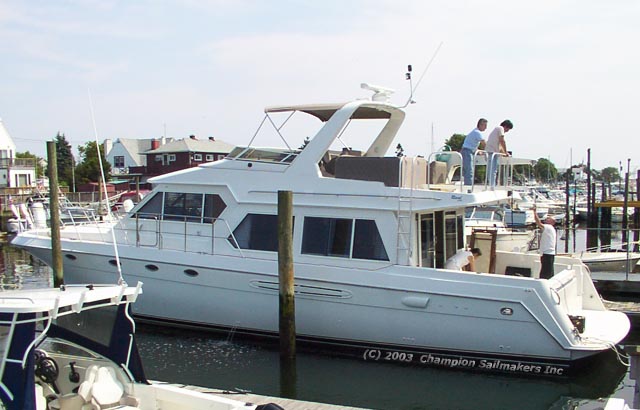 This beautiful new, 2003 57' Navigator was delivered without any canvas. The owner wanted a complete set of custom covers and sun tops designed and manufactured to suit a craft of this caliber.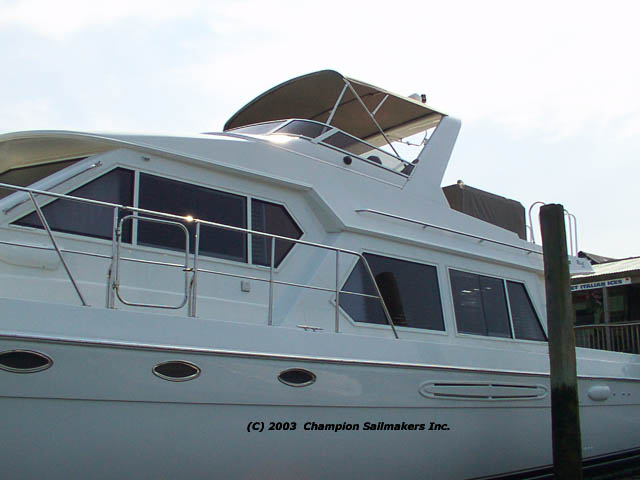 Quality and design were the two most important issues for this owner. Every attention to detail was carefully taken including making custom mount spacers so the frame wouldn't damage the radar arch when folded. The frame was made from .065 wall stainless steel was custom made at our facility to match the crown of the radar arch.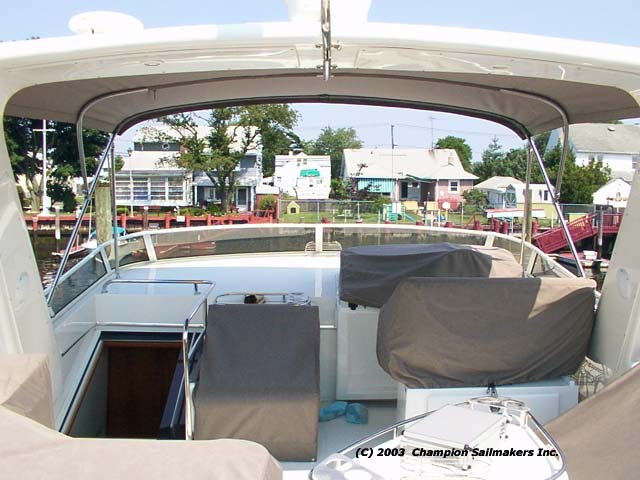 Not visible here is how we added extra fittings so the forward rods wouldn't rattle when the top was folded. A custom boot which zippers to the radar arch also completes a finished look when the top is folded.
To order, call: (516) 378-1818