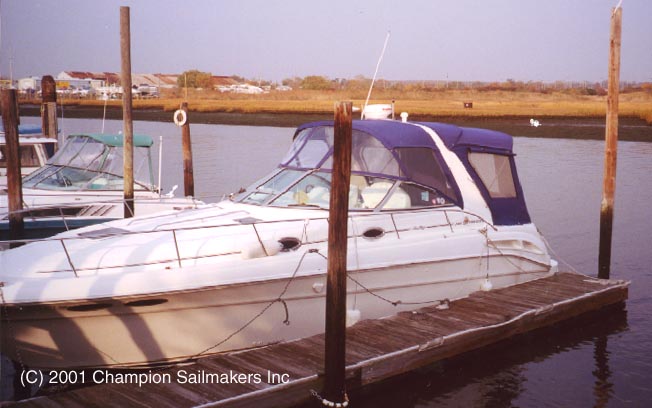 Attention: To all owners of this model Sea Ray... This is what your boat could look like.
This is a brand new (year 2000) 340 Sea Ray. The boat came equipped with the forward top and windows. It also came with a short top behind the radar arch. To it one would attach the aft curtain. The problem, however, is that they made the short top behind the radar arch slope down too much giving the appearance that the boat came to a point (not at the bow but at the top).
Unfortunately, I was not able to snap a 'before' picture. I will. however, find another one like it sometime and post a picture in the future.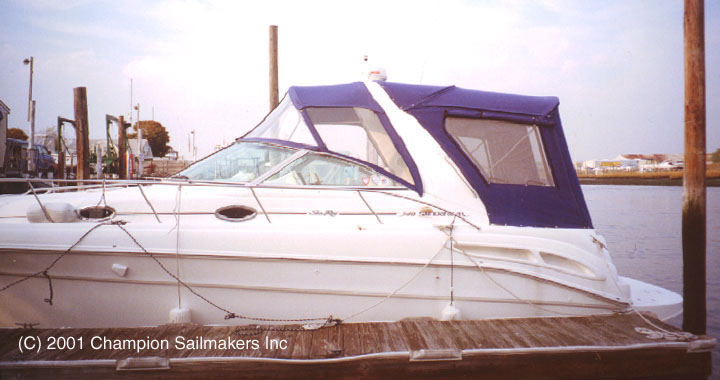 The owner ordered a custom camper behind the radar arch. He had several requests which I needed to consider. The first is that he wanted to be able to use both the long and the short top. Also, he wanted windows, screens, and privacy flaps all around on the camper. Finally, he wanted it to be folded easily.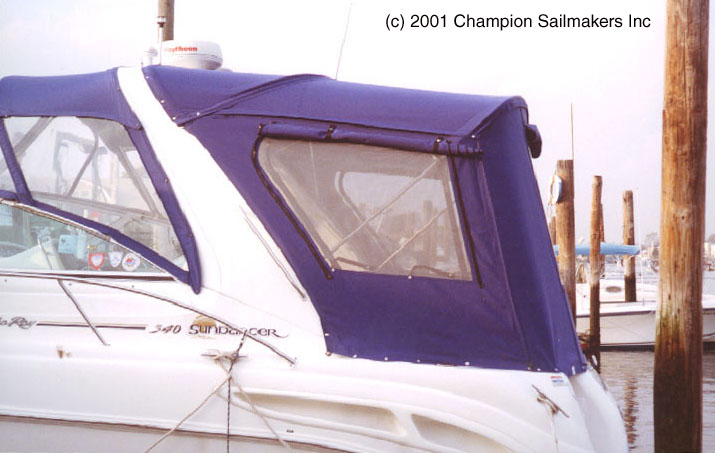 The first thing I did was remake the short top coming back from the radar arch. Next I continued the camper top by adding a new stainless steel bow. This bow folds outside the smaller top against the radar arch where it is completely out of the way. Next came the side and aft curtains, each including screens, windows, and privacy flaps.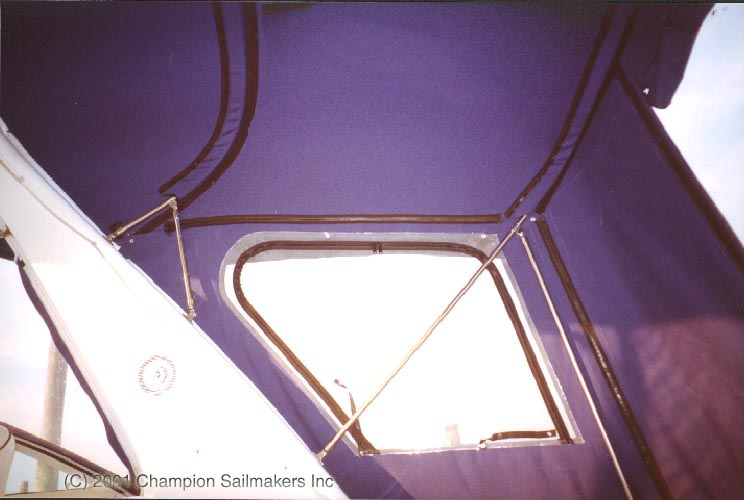 This picture shows how I made each section both zipper apart and zipper off the frame. Also notice how the side windows zipper open with dual zipper sliders allowing only a section of the window to be opened if desired.
To order: Call (516) 378-1818