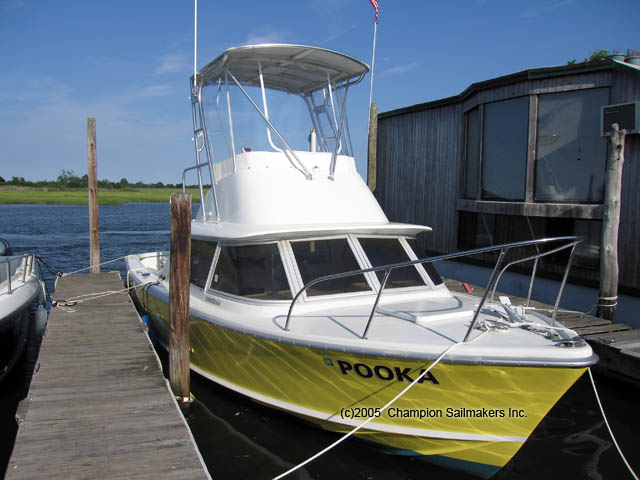 Here we have a classic 31 foot Bertram in perfect condition. The owner requested that the enclosure be as clear as possible so it almost looked invisible.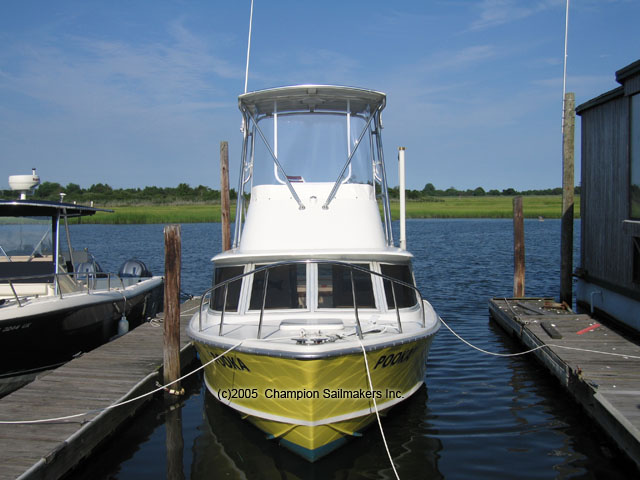 Only the U-Shaped convenience zipper is visible when head on.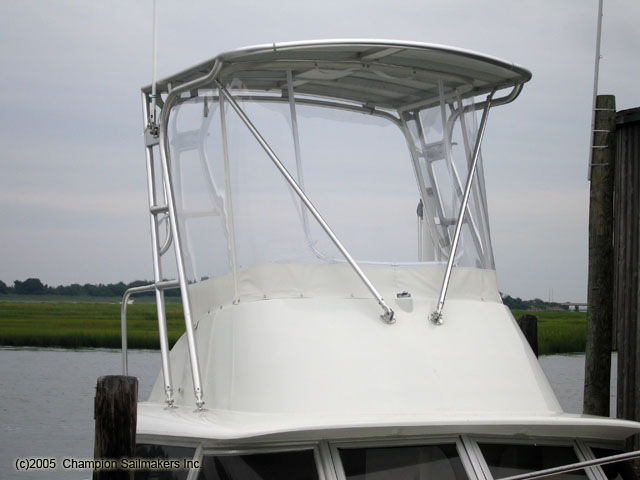 We achieved this clean look by fabricating the top track in the same radius as the fly-bridge itself. All aluminum and stainless steel fabrication is performed in house for best results.
To order: Call (516) 378-1818