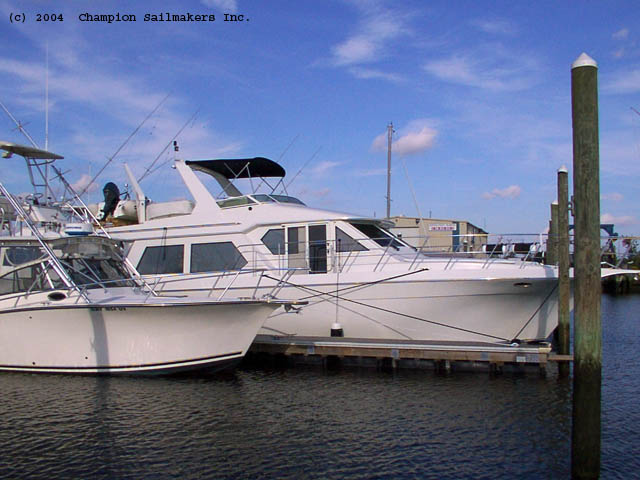 There she is sticking out in front of the other boats... The 53 foot Navigator. This one is about to cross the Atlantic and become a permanent resident of the UK. Next week she will be placed on an a ship for Spain, and from there she'll sail to her port in Southern England.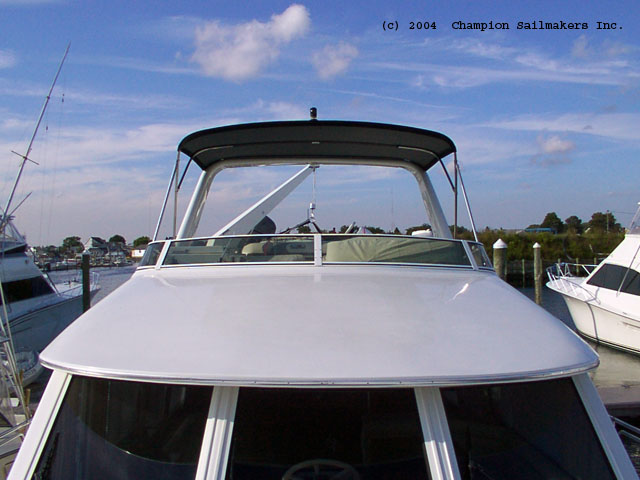 Beforehand, she will be rigged by Champion Sailmakers because of our reputation of quality, experience with this vessel, and our timely delivery.
The above picture clearly shows how we were able to match the crown of the bimini top with the crown of the radar arch. This is because we manufacture the one inch, .065 wall stainless steel frame on location.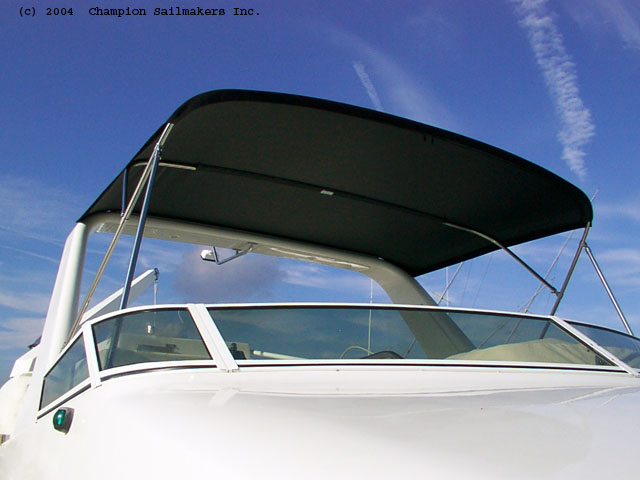 The result is a top that some say looks like it was 'spray-painted on the boat'. As the Navigator is a rather fast yacht, this top is also considered a high-speed running top.
This is not an ordinary "off-the shelf" bimini top. Besides having the heaviest wall frame available and custom crown to match the radar arch, this top also has custom mounting brackets, 'feet' to prevent scratching the radar arch when folded, brackets to hold the forward rods shut when folded, and a custom boot to securely hold the top back when folded.
Also note that there are no seams running down the center of this top. This top is made from SeaMark(R) marine fabric which is Sunbrella(R) fabric with a vinyl coating on the inside. This is the longest lasting and most waterproof marine-grade fabric available.
More on the fine details of this top can be found here.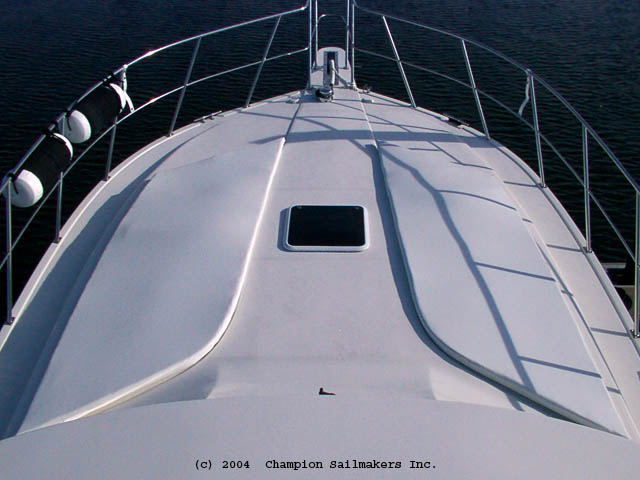 The above bow pads were also custom made to please the sun worshipers.